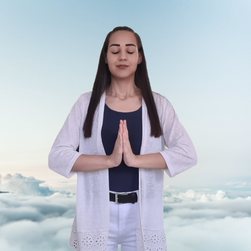 Salut, suflet frumos!
Mă numesc Maria Jula și sunt Consilier de Dezvoldare Personală și Instructor ThetaHealing . Ajut oamenii spirituali să creeze o Carieră de Success ca terapeut ThetaHealing - din energie de abundență și nu de lipsă, în timp ce și ș i îmbunătățesc toate aspectele vieții prin dezvoltare personală și profesională , fără copleșire.
Drept mulțumire pentru că ai fost aici, am un cadou pentru tine!
-> Webinarul Manifestarea Abundenței - GRATUIT!
Acest eveniment conține:
Informații

Exerciții

Meditații

Oportunități
+ Bonusuri:
Meditație audio

Caiet de Lucru
Welcome To ManyFastAction
What would it mean to you if I could prove you that you are the creator of your own life?
What if I could prove you that you have the power to choose what your life will look like?
Would it be worth investing your time and effort into learning how you could become the best version of yourself and to improve the quality of your life in all aspects?
Take The Chance,
Make The Change!
Are you ready to take action? Are you ready to turn your dreams into reality?
Mărturii
''Was truly wonderful and healing to work with Maria. She is very professional and I had a great experience of ThetaHealing through Maria. It feels good knowing I have a safe place that I can come back to anytime I need.'' - Anna Okello
''Maria is such an amazing healer. She is very understanding and listens closely to what is going on to help drive her healing modalities. Maria is also very intuitive and will help guide you to reach your highest potential and a healthy lifestyle. I highly recommend her.'' - Jena Finchum-Hinds
''I am very grateful for Maria's guidance and help. During Theta sessions I have managed to understand and overcome certain behaviour patterns. I have also discovered surprising new things about myself and this has helped to guide me in my own personal development. Maria is kind, patient, understanding and most importantly she will make you feel completly at ease during these sessions. I can not recommend her enough!'' - Lia Stoicescu
''I just wanted to say this morning I was in terrible pain . I am disabled since 5 years ago and suffer from FND when Maria Jula said we could do a theta healing session I was unable to speak or to move. My husband carried me in his back as he usually does, durring the session I started to speak better and when we finished something amazing happened I got up from bed and get downstairs on my own legs, in an hour I was moving like I was never ill, no pain in my legs or my back ... nothing at all . I just think Maria Jula is amazing and the work she is doing is without doubt fulled of uncondional love and so much compassion. Thank you Maria, thank you for taking my pain away and for everything you doing for me. It means so much that words can not express the gratitude I feel for everything you are doing for me. Thank you is all I can say and feels so little to be said in comparrison with your work.'' - Mirela Dondea
''Maria it was an excellent meditation guide.U felt my session so intense, deep and very well explained that you can really feel the power of the healing also send and receive love

After the session, you immediately feel the result on the wellbeing of your body , spirit and mind.

100 % recommendable and definitely I will continue with more sessions.

Thanks a lot Maria

Kind regards

Matias Orsi''
HEALING & DIVINE
Living in Purpose
3 STEPS FOR
Achieving Your Goals